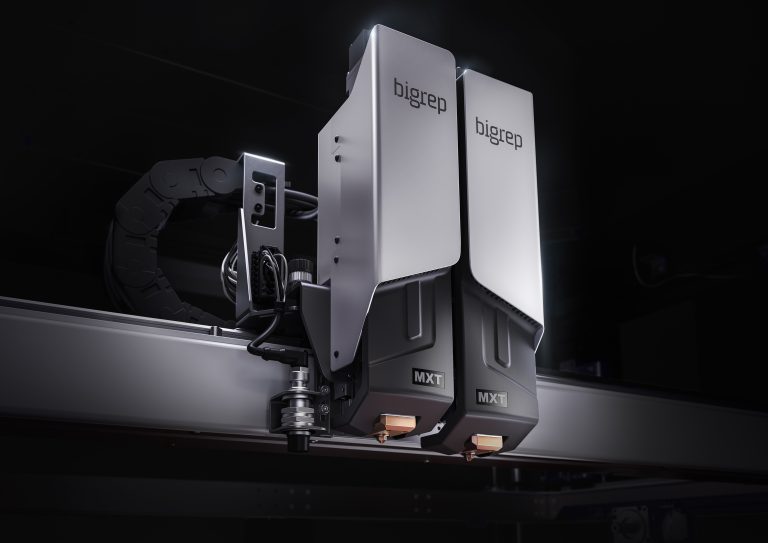 CREATE DURABLE LARGE-FORMAT PARTS EFFICIENTLY AND AFFORDABLY
Build with German engineering technology; Bigrep 3D printers are manufactured to provide you round the clock 3D printing with unfailing reliability. The first in the series of 3D printers manufactured by Bigrep is – Bigrep Studio, This printer is a compact 3D printer designed to focus on high speed and efficiency. Next is Bigrep One, This printer is considered one of the best 3D printers available in the market for printing ample size objects. This printer lets you print large 3D parts conveniently. The next in the line up of Bigrep series is a professional 3D printer for printing large scale industrial objects. The Bigrep Pro takes 3D printing to the next level. Last in the list, Bigrep EDGE, a most advanced 3D printer that uses engineering-grade thermoplastic material for printing comprehensive 3D parts.
Chemtron is one of the most established BigRep 3D printers distributor in the region.
For more product information, demonstration, and price inquiries
Fill out the form and we'll get back to you as soon as possible.
HIGH QUALITY GERMAN ENGINEERING
Switch to an advance level of 3D printing with Bigrep 3D printers. These 3D printers provide superb quality industrial-grade parts at a remarkable price. Bigrep 3D printers are your long-term 3D printing partner that gives the same consistency in every print.
Interested in learning more about BigRep 3D Printers?
Fill out this form and we'll give you an overview of 3D printing technology, discuss potential applications, and help you determine where 3D printing fits in your business.