Metal X 3D Printer
Leading Metal 3D Printing Solution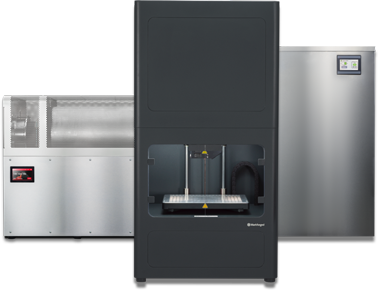 METAL X 3D
PRINTER
The Markforged Metal X provides an end-to-end metal manufacturing solution that makes the production of metal parts much simpler than before. With the Markforged's groundbreaking new 3D printing technology, Metal X can deliver metal parts overnight and that too at a fraction of cost. Additionally, as compared to alternative metal 3D printers in the market today, Metal X is 10x less expensive and up to a 100x less than traditional metal fabrication technologies like machining or casting.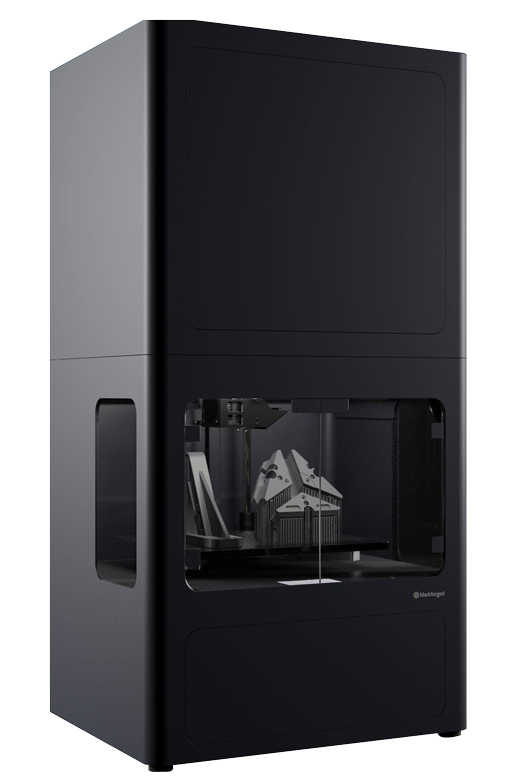 HARDWARE
METAL X
Footprint: 575mm x 467mm x 1120 mm
Build Volume: 300 mm x 220 mm x 180 mm
Layer Height: 50 μm
Technology: Bound Powder
STAINLESS STEEL
17-4 Stainless Steel
316L Stainless Steel
INCONEL
IN Alloy 625
TOOL STEEL
A-2 Tool Steel
D-2 Tool Steel
H13 Tool Steel
COPPER
Pure Copper
SOFTWARE
With automatic version control, real-time fleet management and cloud-based collaboration, Eiger is the world's most advanced 3D printing software. Designed from the ground up to make manufacturing simpler, Eiger enables you to print plastic, metal and composite parts straight from your browser.
With the largest install base in South East Asia, Chemtron is one of the most established Markforged 3D printers distributor in the region.
For more product information, demonstration, and price inquiries
Fill out the form and we'll get back to you as soon as possible.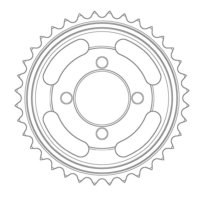 DESIGN
CAD your part, upload the STL, and select from a wide range of metals. The Eiger software does the rest making printing the right part easy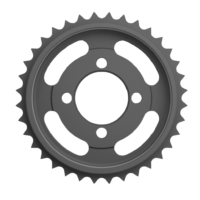 PRINT
Metal powder bound in plastic is printed a layer at a time into the shape of your part. Parts are scaled up to compensate for shrinkage during the sintering process.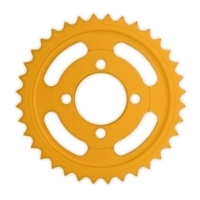 SINTER
Printed parts go through a washing stage to remove some of the binder. They are then sintered in a furnace and the metal powder fuses into solid metal.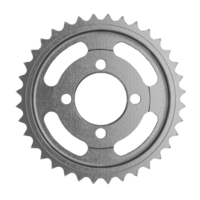 PART
Now comprised only of pure metal, the final parts are ready for use. They can be processed and treated just like any other metal parts.
Post Processing Equipment
WASHING STATION
The Wash-1 immerses the green part in a specialized fluid which removes the primary binding material, leaving the part semi-porous so the remaining binder can easily burn off during sintering. This debinding step purifies the final metal part and helps keep your sintering furnace clean.
External Dimensions: 609 mm x 685 mm x 1067 mm
Washing Volume: 18,356 cubic cm
SINTER-1
The Markforged Sinter-1 is a high performing, high value furnace – it's affordable, sizable, and reliable. Featuring 4760 cubic cm of working volume, The Sinter-1 effortlessly converts brown (washed) parts into their near fully dense final metallic form. Built on 30 years of Metal Injection Molding (MIM) technology, it is ideal for sintering medium sized parts and small batch production.
Furnace Dimensions: 1067 mm x 483 mm x 406 mm
Furnace Volume: 4760 cubic cm
Peak Temperature: 1300° C
SINTER-2
With an expansive active hot zone of 19,644 cubic cm, the Sinter-2 is the perfect solution for mid-volume batch production and for larger parts. Create high-purity metal parts by using sintering technology built with a carbon-free retort. This workhorse furnace is enabled with rapid cooling technology and can process the full range of commercial-grade metals from their washed state into dense metal parts in as few as 30 hours.
Furnace Dimensions 1,200mm x700 mm x 1,500 mm
Sintering Workload 12,135 cubic cm
Peak Temperature 1,300° C
Affordable Metal 3D Printing
The Metal X is up to 10x less expensive than alternative metal additive manufacturing technologies — and up to a 100x less than traditional fabrication technologies like machining or casting.
Manufacturing Made Easy
Our cloud-based printer management software, built-in touchscreen interface and automatic material tracking make the Metal X system the simplest way to manufacture metal parts.
Watch Markforged Metal X 3D Printer
In Action
The Metal X 3D printer is based on the Markforged's renowned composite 3D printing technology, but instead of using composite material, the printer uses the metal powder that is bound in a plastic matrix. It reduces the safety risks associated with other forms of metal 3D printing. For 3D printing metal parts, Markforged Metal X uses groundbreaking Atomic Diffusion Additive Manufacturing (ADAM) technology that allows the user to create cost-effective and high-quality metal parts. This process involves using a bound metal powder rod enclosed inside a plastic filament. Just like the other 3D printing technologies like FDM, the metal parts are built up layer by layer. This metal 3D printing process helps create light parts that don't sacrifice on the part strength. Currently, the Metal X is able to print 17-4 Stainless Steel, Inconel 625, H13 Tool Steel, A2 Tool Steel, D2 Tool Steel and Copper. There are other materials such as 316 Stainless Steel and Titanium that is under testing and will be released in the near future.
Watch the Markforged Metal X live in action at our showroom today. Book a free live demo now.