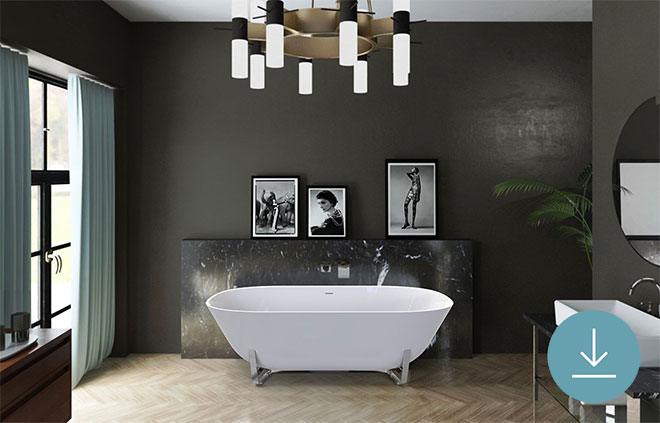 Villeroy & Boch 3D Printing Industrial Design Prototypes
A well-known manufacturer of ceramics, Villeroy & Boch has adopted BigRep's 3D printing technologies to maximize prototyping and designing speed. The product designer at Villeroy & Boch describes the difficulties their company has faced before adopting 3D printing technology.
"Before we had the 3D printer, we needed to explain to our model makers what they needed to make with wood and foam and polyester – they needed to make the product."
After knowing the benefits of 3D printing technology Villeroy & Boch have decided to adopt BigRep One 3D printer which revolutionized the way they create prototypes and designs;
As soon as they have adopted 3D printing technology, the company has witnessed a significant drop in the cost of manufacturing prototypes and faster delivery of models. BigRep 3D printer helped the company in producing bathtub and shower tray in just three weeks which would have taken six to ten weeks to produce using earlier techniques; This was unimaginable before the introduction of the BigRep ONE;
Firms across industries in Asia use BigRep's large-format industrial 3D printer technology delivered by Chemtron to reduce costs, develop better products, and get to market quicker.
Find out how Villeroy and Boch managed to overcome the challenges of prototyping and designing faced by the team with the help of BigRep One 3D printer.
Fill the form below to download the Full Case Study PDF