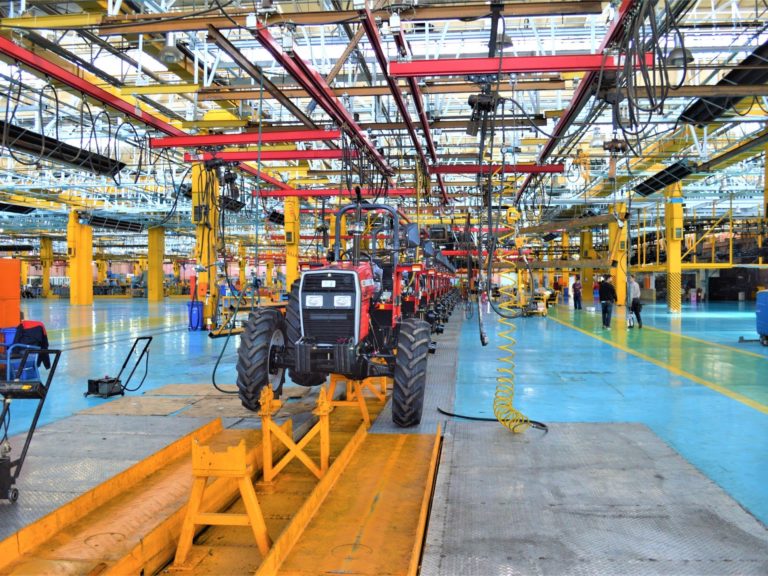 How 3D Printing Drives Change in the Automotive Industry
Jump into the fast lane and learn how the automotive industry is utilizing 3D printing
From the past few years, the automotive industry has been witnessing some exciting changes, such as a shift from subtractive manufacturing processes to the onset of the additive manufacturing, which presents a range of benefits for the manufacturer of single automobile component or an entire vehicle while ensuring strong and suitable physical properties. The technology also offers possibilities for small producers to be able to create new parts and keep up with the competition.
Additive manufacturing is already being used for a while now to a great effect in the automotive industry. In fact, according to a 2015 Wohlers Report, motor vehicles constituted 16.1% of the additive manufacturing market that year. Today several automakers like BMW, Ford Motor Company, Porsche, etc are implementing 3D printing not only for rapid prototyping and complex designing but also in other areas such as digital inventory, legacy parts, and custom tooling.
3D printing for digital inventory
Many automobile companies around the world face the challenge of balancing the investment of holding a high number of spare parts as inventory and the ability to meet the demand of the customer on-time. One way a company can overcome this hurdle is by instantly manufacturing the product when the customer needs it, avoiding the need to maintain a physical inventory. A digital inventory coupled with 3D printing can provide such a solution. Instead of storing lower-demand parts on the shelves in a warehouse, they can be redesigned for 3D printing and stored in a virtual part inventory.
For German luxury automotive maker Porsche, manufacturing and storing spare parts for its classic cars did not make financial sense given the low demand. To meet unpredictable requirements, Porsche is now using 3D printing for metal and plastic parts and has added spare parts digital inventory to its catalog. This helps keep classic cars on the road – and classic car owners loyal and happy.
3D printing of legacy parts
Oftentimes the original tooling and engineering drawings for the part no longer exist, leaving engineers with the arduous and expensive task of reverse engineering tooling to produce a handful of final parts. 3D printing offers a solution that enables companies to meet customer demands more quickly and thus differentiate themselves in the marketplace, as one Markforged customer discovered.
A full-service contract manufacturer working in the automotive, aerospace, and petrochemical industries sought a way to stay competitive in a saturated industry by bringing new capabilities to customers. One of their customers presented just the right opportunity: restoring the original carburetor for a 1930s classic car. When efforts to repair the part proved impossible, the contract manufacturer leaped 3D metal printing. They reverse-engineered their customer's carburetor cap using 3D scanning technology and printed a model on their Markforged carbon fiber printer using Onyx material to verify the fit with existing components. The carburetor was then 3D printed in 17-4 PH Stainless Steel on the Markforged Metal X printer. This was a game-changer for the contract manufacturer, thanks to 3D printing that met the company's needs when it came to technology, price, and customer satisfaction.
3D printing for custom tooling
Automotive companies can also benefit from additive manufacturing by using the technology to produce custom tooling equipment and parts like jigs and fixtures on demand that can be designed and tooled for a specific vehicle or driver.
Take prototype race cars and bikes in the motorsport world for example, where vehicles are custom built to maximize performance on the track and race ahead of the competition. The speed with which the design of a new component can be modified and how long it takes to remanufacture are key factors for success. That's exactly why the Moto2 motorcycle racing team TransFIORmers is using 3D printing for its new front suspension design. This approach quickly delivers a one-of-a-kind wishbone front suspension titanium part. The final product is 40% lighter and far more rigid than when created with other materials and methods.
What's down the road?
You could say the future is already here, as3D printing is being used to produce complete cars – everything from utility concept cars and sporty electric cars to vehicles designed specifically to aid scientific research. 3D printing is also revolutionizing classic car restoration, like the recreation of Elvis's BMW 507 which included several 3D printed components. Further down the road? Don't be surprised to see 3D printed cars, mass-produced, and available for purchase.
Markforged 3D printers are along for the ride – offering automotive manufacturers the ability to make products faster, cheaper, and more efficiently by integrating 3D printing into the manufacturing workflow. Our metal and carbon fiber 3D printers improve supply chain efficiency by reducing manufacturing downtime with on-demand production. We also help speed time to market with 3D printers that can print up to 50x times faster than traditional manufacturing methods, all the while delivering up to 20x lower costs. All good reasons why automotive giants, as well as thousands of automotive OEMs across 50 countries, use Markforged printers to produce same-day prototypes, end-use parts, and tooling and fixtures.
Ready to take the next step towards integrating additive manufacturing?