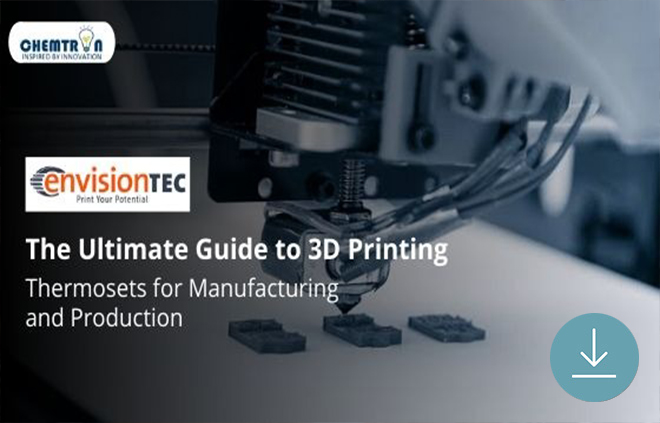 The Ultimate Guide to 3D Printing Thermosets for Manufacturing and Production
Interested in 3D printing? Read the most comprehensive guide to 3D printing Thermosets for Manufacturing and Production
After more than three decades of research and development, 3D printing is ready for prime time in manufacturing — production of high-value parts and mass customized products, in addition to prototypes, injection molding tooling, end-of-arm tooling and assembly jigs and fixtures.
In fact, a variety of manufacturers have been using 3D printing, also known as additive manufacturing, this way for years now, with more adopting the technology every day. In addition to manufacturers of all sizes, the range of production users also includes laboratories, hospitals and Hollywood studios.
Did you know, for example, that the global hearing aid industry has been mass-producing custom hearing aids with 3D printers for more than a decade? In recent years, dental laboratories have also been mass producing dental and orthodontic models, which require high XY accuracy and a smooth surface finish. This has eased the way for the mass production of clear thermoformed aligners for teeth straightening, in addition to other dental products. And in 2016, General Electric began mass production of metal-fuel nozzle injectors for its LEAP jet engine using 28 additive manufacturing machines — validating the idea that 3D printing isn't just for prototypes anymore.
To understand why 3SP is so unique in its benefits, it's critical to understand the limits of SLA and DLP.
Become an expert in 3D printing Thermosets ― Download the E-Book below.