Next-generation 3D printing Technology
Working for years with industrial professionals and 3D printing experts, Envision TEC has developed an advanced DLP technology that lets you print superior quality objects which deliver smooth finish up to 10 microns. These Desktop 3D printers provide excellence in printing that helps you print a wide range of high-grade industrial parts. With the bumper build in size of up to 71.7 cubic inches, Envision TEC has gone a level up in designing and delivering the best 3D printing experience.
Fast and accurate 3D printing with a smooth surface finish
Built-in Ethernet interface connects directly to a PC or can be integrated into a network
Easy to use, with few moving parts and minimal consumable components Envision 3D printers are accessible
Switching between materials is quick and easy, with little to no waste
A strong and reliable system backed by more than a decade of continuous improvement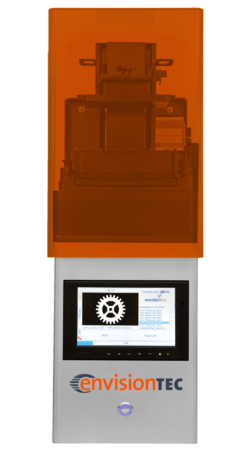 Micro Plus XL
The Micro Plus XL provides the ideal desktop companion for a wide variety of 3D printing applications. It is a professional grade 3D printing solution utilizing an industrial UV LED light source and the largest build envelope available in the Micro Plus Series.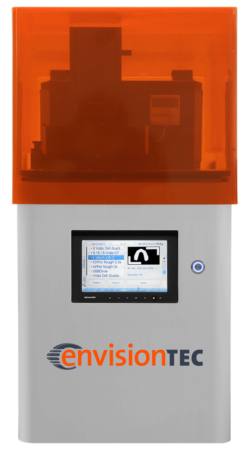 Vida
Vida brings an innovative approach to 3D printing. Its open architecture and user-friendly interface make the task of 3D printing a lot more accessible. The Vida possesses a high-resolution projector running at 1920 x 1080 pixel resolution with custom UV optics.