Cellink Inkredible and Inkredible+
Cellink Inkredible Bio 3D printer is the perfect desktop Bio Printer for researchers and scientist. The dual print head gives you the versatility and reliability of bioprinting real living human tissue. Cellink Inkredible and Inkredible+ are the best 3D bioprinter for printing complex human tissue models and organs for tissue engineering research.
Cellink Inkredible 3D Bioprinter
Designed for innovators, the Inkredible 3D Bioprinter is a pneumatic-based extrusion bioprinter that provides a perfect solution for bioprinting living human tissue without harming cells. This bioprinter is also equipped with a UV LED curing system that offers excellent accuracy in printing complex human tissue. Besides accuracy and high productivity, this is a cost-effective 3D bioprinter that lets you print living tissues at ease. Patented Clean Chamber Technology with a HEPA filtered positive air pressure inside the printing chamber ensures a pure printing environment. The Inkredible also has an optimized system for printing skin and cartilage tissue efficiently.
Cellink Inkredible+ 3D Bioprinter
Included in the list of world's best bench-top 3D bioprinters, Cellink's Inkredible+ bioprinter offers excellent accuracy, high productivity and efficiency. This printer can be used directly on your lab bench. The Inkredible and Inkredible+; both have standard dual extrusion which make them the state-of-the-art solution for bioprinting tissues and tissue models. Cellink has also installed a cartridge-heating system in this model that allows you to print a wide range of material and exceed the limit of your research.
There are mainly three most unique features that make these 3D printers truly incredible.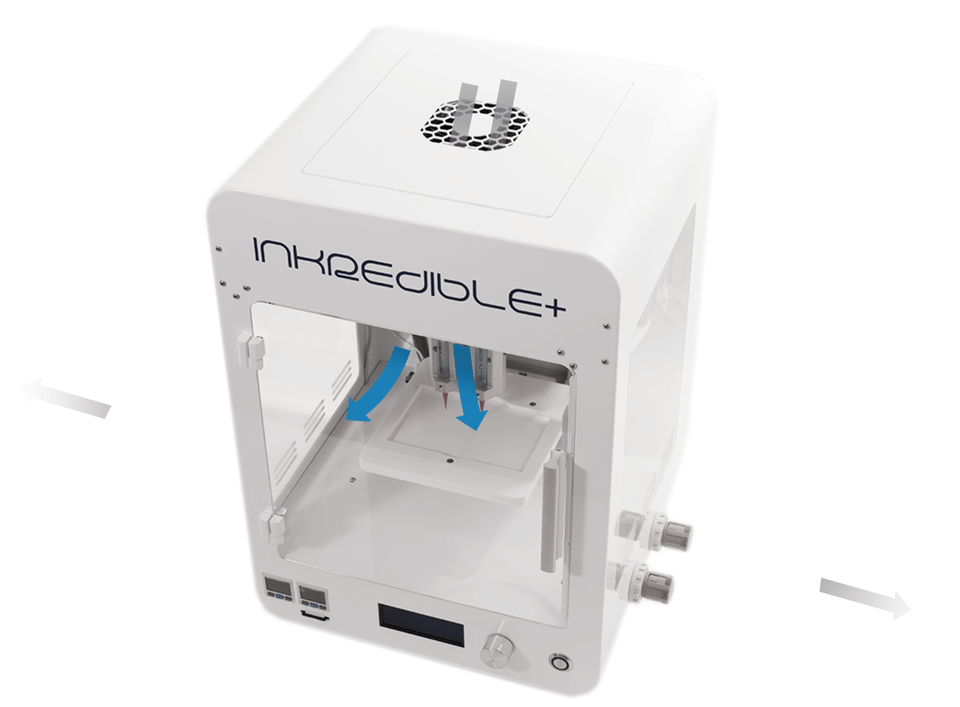 Clean Chamber Technology
Cellink Inkredible and Inkredible+ 3D bioprinters use Clean Chamber Technology to keep the inner chamber clean. Furthermore, the HEPA filter creates a positive pressure in the chamber to reduce the contamination and particle count inside the printing area to almost zero. This chamber cleaning technology assures that you get the purest 3D bioprint material.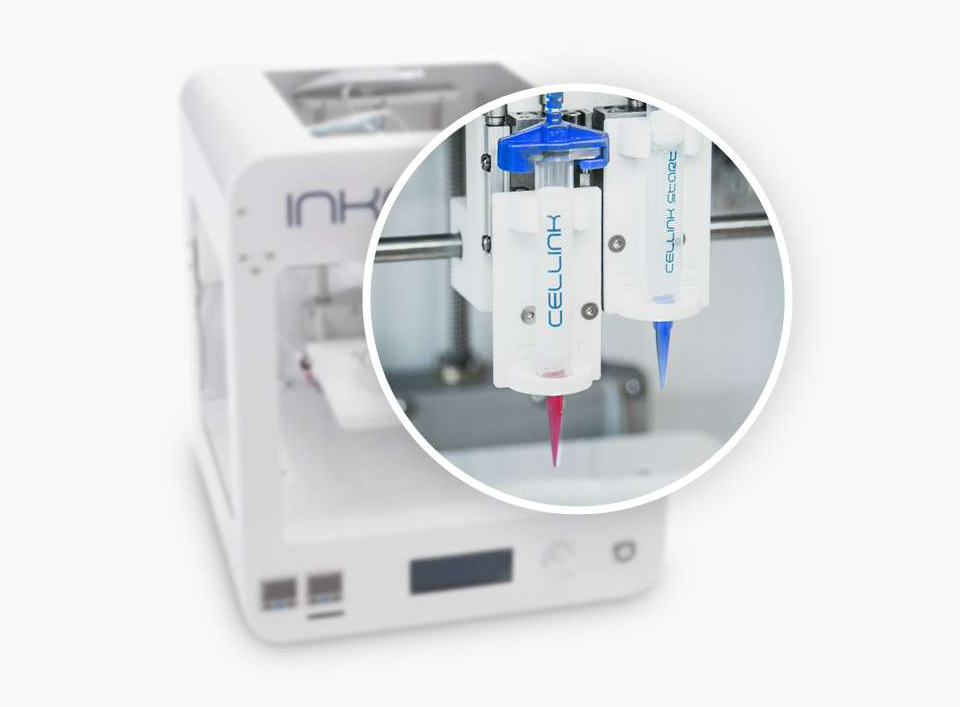 Dual printheads
The Dual print head has been introduced in Cellink's Inkredible and Inkredible+ 3d bioprinters that allow you to bioprint a wide range of skin and cartilage tissues. The print heads in these 3D bioprinters are easily exchangeable without switching the cartilages or pausing the printing process. This system helps you print the most complex support structure that makes the 3D parts reliable.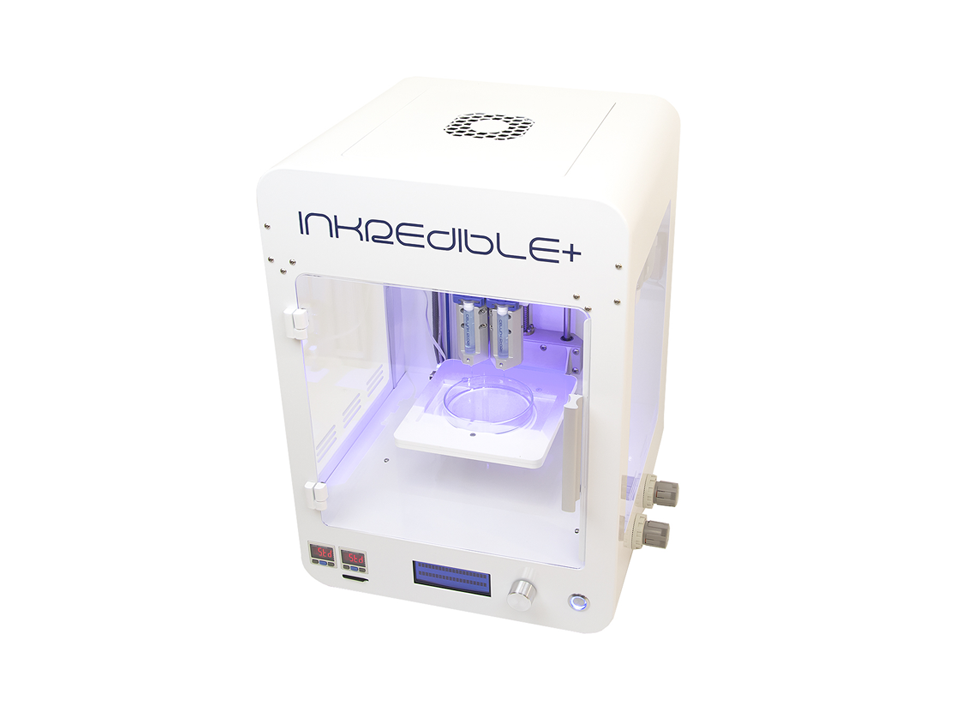 UV-crosslinking system
This Inkredible and Inkredible+ 3D bioprinters also offer the UV-crosslinking system that provides support to the structure, making the structure hard and easily movable without losing its shape. The Inkredible and Inkredible+ are delivered with 365 nm LEDs that have an add-on option of 405 nm crosslink bioink only in Inkredible+ 3D bioprinter.
CELLINK INKREDIBLE 3D Bioprinter
Preview of the most cost effective 3D Bioprinter in the world, now available with dual print-head technology for faster, more reliable, and more consistent bioprinting of real, living human tissue. The INKREDIBLE offers excellent accuracy, high reproducibility and ease of use. The system is optimized to print skin and cartilage tissue, but the sky is the limit on what tissues you can print.