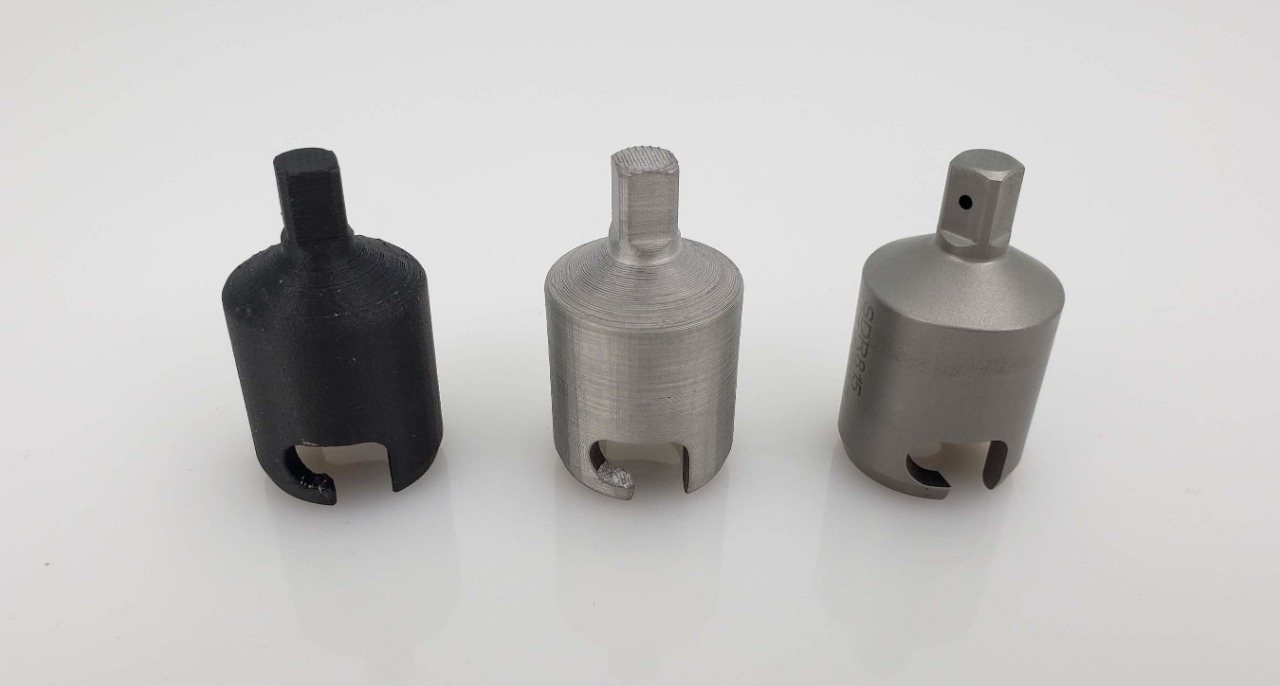 Shukla Medical produces prototypes and surgical tools with Markforged
Industries in the medical field are continually working towards developing new ways that can reduce time – specifically in the operating room. The main aim of businesses in the medical field is to increase efficiency, Whether it's through patient processes or the tools the surgeons use.
3D printing in this type of scenario is revolutionizing the medical industries. It presents a perfect solution to the engineers and surgeons in producing fully customized tools that can be used in the operating room. It helps medical professionals in developing, designing, and testing prints – getting tools to the operating room and in the hands of surgeons faster.
Shukla Medical is a Florida based company, a subsidiary of aerospace manufacturer S.S. White Technologies that designs and supplies universal tools and instrument sets to orthopedic and spine surgeons intending to solve some of their most pressing problems. The company manufactures everything in-house, with a focus on revision surgeries – which involves the implementation and removal of implants. "A huge part of our manufacturing process involves feedback from surgeons and representatives in the medical field," said Zack Sweitzer, Product Development Manager at Shukla Medical. "They're the ones who will be using our products in the operating room, so getting their feedback throughout the entire design process is key."
Shukla Medical was traditionally using CNC machining for developing its prototypes, which was time-consuming, costly, and some times ineffective. The company decided to change the approach of production of the instrument by switching from traditional manufacturing methods to 3D printing technology. The company previously used 3D printers for prototyping but decided to switch to Markforged technology because of the stronger fiber capabilities of the Markforged carbon fiber 3D printers. The company later bought the Metal X system in-house too for printing metal prototypes;
"We already had a great experience with Markforged, and so we chose the Metal X because Markforged allowed metal 3D printing to be more accessible to everyone," said Adam Gosik-Wolfe, a Mechanical Engineer on the development team at Shukla Medical. "We were able to easily justify purchasing the Metal X for prototyping."
Shukla Medical begins the 3D prototyping process by receiving feedback from representatives and surgeons as to what their ideal type of extraction tool would look like. "Feedback from surgeons is invaluable to us," Sweitzer said. "They are the ones who will be affected by our products in the operating room, so taking their thoughts into consideration throughout the process is key." After the company receives feedback from the surgeons, the team then brainstorms ideas to create prototypes on their carbon fiber 3D printer. After the plastic prototype is printed and reviewed, they start printing it on the Metal X 3D Printing system.
"Plastic prototypes are great for form and fit, but we can't test them for functionality," Gosik-Wolfe said. "Handing surgeons an almost identical model of the tool they would use in the operating room has increased the value of customer feedback immensely."
Since customer feedback is a key element in designing and manufacturing their tools, incorporating additive manufacturing into the process has given Shukla Medical an enormous advantage in their industry. In the long run, Shukla Medical plans to combine the functionality of metal 3D printing with machining methods to optimize their overall prototyping process. A metal prototype made on a CNC machine takes anywhere from 7 to 40 days. The company aims to shorten this time by combining CNC production with its Metal X – creating a shorter time to market while getting products out faster.
The parts they have printed take an average of 2.7 days compared to 6.4 days it would take sending the same parts to an outside shop. "CNC machining takes a lot of preparation with needing to physically be there and set up the programs and CAM software," said Sweitzer. "With 3D printers, you can just print and walk away."
Ready to take the next step towards integrating additive manufacturing?