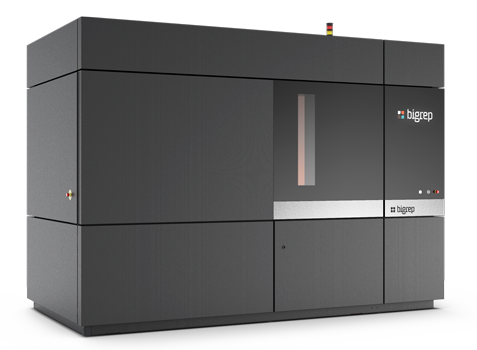 BIGREP
EDGE
INDUSTRY LEADER FOR PRINTING HIGH-END MATERIALS
The Bigrep EDGE is a beast for printing large formate additive manufacturing parts. Bigrep EDGE uses an engineering-grade thermoplastic material as input and provides end-use 3D products as output. With an installed state-of-art Bosch Rexroth motion control system that helps you effectively control the printing process, the all-new Meter Extruder Technology (MXT) that helps you keep updated with demand, a heated print bed that provides grip, and a perfect design to set the new standard, this 3D printer is the master of additive 3D printing.
This new range from Bigrep is the perfect solution for printing industrial-grade functional prototypes, composite tooling, and end-use parts with high-end engineering-grade materials in a temperature-restrained atmosphere. Its immense build volume of x 1500 y 800 z 600 (mm) makes it an advanced level 3D printer for printing mighty objects conveniently.
Technical Specifications
Build volume: x 1500 y 800 z 600 (mm)
Layer height resolution: 0.1 mm – 1.6 mm*
Acceleration: Up to 10 m/s²
Extruder: Two MXT extruders
Printing technology: FFF – Fused-Filament-Fabrication (Material Extrusion)
Certified BigRep materials: Engineering Plastics, High-Performance Plastics, More engineering materials in development
Support materials: Soluble Plastics
Print bed temperature: Max. 220 °C
Chamber temperature: Max. 200 °C
Printer weight: Approx. 3500 kg
Size: x 3100 y 1600 z 2220 (mm)
Power: 240 V – 360 V, 3 x 32 A, 50/60 Hz
Safety certifications: CE machinery/ UL/ FCC/ Korean Certification
UNCOMPROMISING GERMAN ENGINEERING
A perfect 3D printer for printing high-end 3D parts. Bigrep EDGE delivers strong and reliable 3D Parts with high speed for printing ample scale objects comfortably. This 3D printer is the most accessible for printing large objects conveniently.