Industrial 3D Printing Services
Transforming your ideas into reality
Print your parts, prototypes and designs using Advanced Industrial 3D Printing Technology
Why Choose Us?
CHEMTRON offers professional 3D Printing in Singapore. Utilising advanced Industrial 3D Printing technology, we are able to produce high quality parts in multi materials and finishes with lead time as short as 1 business day. Let us assist you with your 3D Printing requirements, we can turn the most complex ideas into physical item in days. We can provide worldwide shipping as well. 3D Printing Singapore made more accessible than ever.
No Minimum Quantity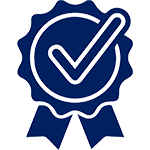 Quality Printouts
Affordable
Fast Turnaround Time
Helping bring ideas to life at
Want to try something on your own?
Rent out a 3D printer from chemtron today!
or
Contact Us for more queries